Episcopal Community Services traces its origins back to 1894 and the Mission of the Good Samaritan, later named Canon Kip Community House, a small relief center on Second Street. For nearly a century, this mission offered services to the most vulnerable in our community. In 1983, the Episcopal Sanctuary was formed in response to a growing number of people sleeping on the streets of San Francisco. Six years later, Canon Kip and the Sanctuary merged to form Episcopal Community Services as we know it today. Since its inception, ECS has led the way with innovative responses to addressing homelessness that honor the innate dignity and worth of all people. Today ECS has become San Francisco's largest provider of housing and homeless services, with a continuum of care that includes housing, interim housing, crisis intervention services, education and vocational training, and two of the City's homeless Navigation Centers.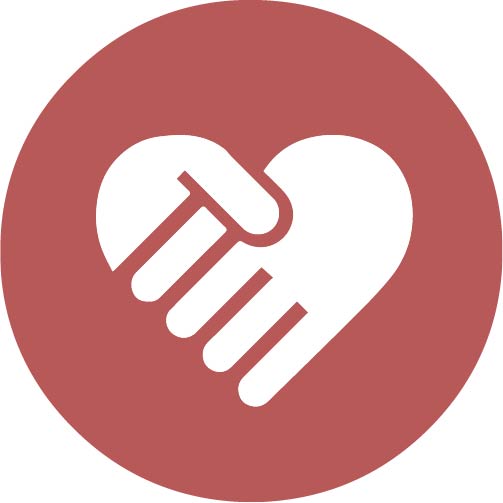 THE MISSION OF THE GOOD SAMARITAN
ECS traces its origin to the Mission of the Good Samaritan, the first community welfare undertaking of the Episcopal Diocese of California. Under the leadership of the Reverend William Kip III, the center offered services for San Francisco's most vulnerable residents and a boys' night school "to counter the life of a homeless boy living on a dollar and a half a week." When Rev. Kip died in 1902, the center was renamed Canon Kip Memorial Mission in his memory.
DESTROYED BY FIRE AND EARTHQUAKE
The Canon Kip Memorial Mission was the first diocesan entity to reopen after the 1906 earthquake and fire. Its work was divided. The clinic and day nursery remained at Second Street, while the boys' school and immigrant services became the Mission of the Good Samaritan at 25th Street and Potrero Avenue.
CANON KIP MISSION EXPANDS
The Canon Kip Mission, now called the Canon Kip Community House, moved to a new site at 8th and Natoma. Under the leadership of the Rev. Henry Ohlhoff, it expanded its clinic, nursery, and food and clothing distribution, eventually adding youth recreation and senior services.
CANON  KIP SENIOR CENTER BEGINS
Canon Kip Community House extended its services to the elderly residents of SOMA in addition to maintaining high-quality youth programs.
A SHELTER IS STARTED...
In response to the growing number of people sleeping on the streets of San Francisco, Grace Cathedral began sheltering 40 adults nightly in the cathedral basement, with the support of volunteers from other Episcopal parishes. The shelter became known as the Episcopal Sanctuary and moved to Canon Kip Community House.
A NEW HOME
The Episcopal Sanctuary expanded and moved to its present location at 8th and Howard streets, where it continues to provide interim housing for 200 homeless adults every day and night.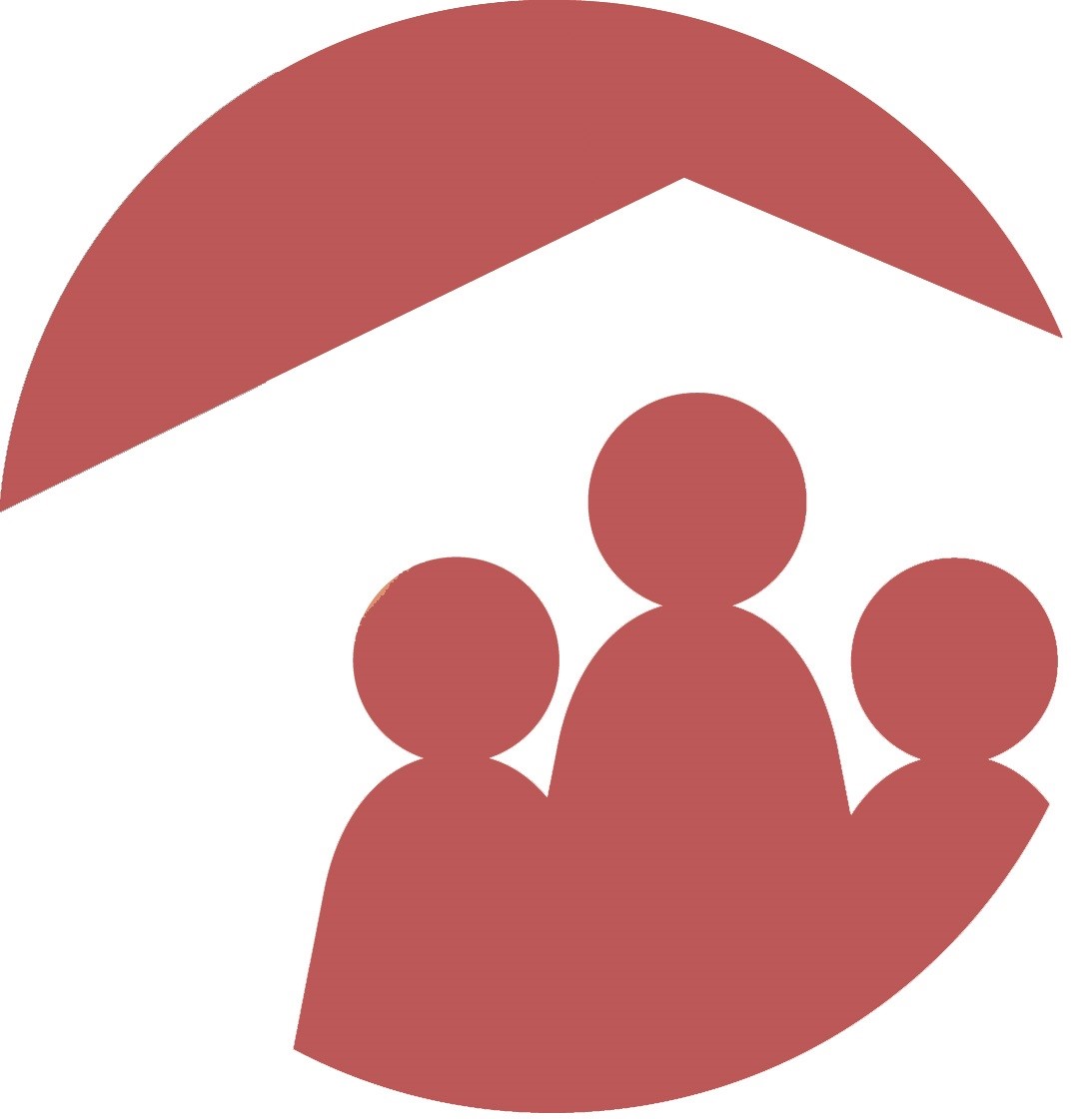 EPISCOPAL COMMUNITY SERVICES IS BORN
The Canon Kip Community House and the Episcopal Sanctuary merged to form Episcopal Community Services of San Francisco. After the Loma Prieta earthquake, ECS doubled its number of shelter beds by opening MSC-North (now called Next Door Shelter) and by partnering with the San Francisco Interfaith Council to create the Interfaith Winter Shelter.
CANON KIP COMMUNITY HOUSE IS BUILT
ECS opened the new Canon Kip Community House (replacing the original earthquake-damaged structure), as the first newly-constructed supportive housing facility in San Francisco. The new Canon Kip contains housing for 104 formerly homeless adults, as well as the Canon Kip Senior Center and the Adult Education Center for homeless adults.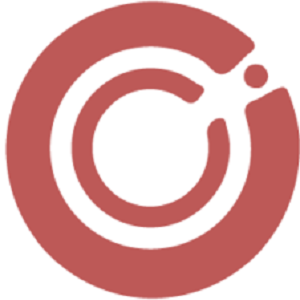 CHEFS
ECS introduced its acclaimed culinary training program, CHEFS (Conquering Homelessness through Employment in Food Services).
ECS PROVIDES SERVICES FOR SROS
ECS partnered with the City of San Francisco to provide housing and services for formerly homeless adults at three Single Resident-Occupancy hotel properties in SoMa and the Tenderloin, as well as partnered with Mercy Housing to provide supportive housing services at a fourth property.
CANON BARCUS COMMUNITY HOUSE OPENS
ECS developed and opened Canon Barcus Community House, a Model supportive housing site with 47 units for families, a childcare facility, an afterschool program. case management, and many support services.
ECS MASTER-LEASES FIVE SRO HOTELS
ECS  master-leased five SRO hotels as part of San Francisco's "Housing First" program, enabling more than 577 homeless adults to gain the stability and safety of a home.
BISHOP SWING COMMUNITY HOUSE OPENS
Named for Bishop William E. Swing, who initiated ECS's response to homelessness 30 years ago, ECS-owned Bishop Swing Community House (275 10th St.) is an 88,000 square foot development housing 134 formerly homeless men and women.
1180 4TH STREET
ECS partners with Mercy Housing to open its 10th supportive housing site, as part of a new family residence at 1180 4th Street in Mission Bay with 50 supportive family housing units.
FIRST NAVIGATION CENTER IS LAUNCHED
In March 2015, ECS launched the first Navigation Center in the US in the Mission District.
HENRY HOTEL
In November, ECS took over the Henry Hotel, the 11th supportive housing site in San Francisco.
THE AUBURN OPENS TO HOMELESS MILITARY VETERANS
ECS opens its 12th supportive housing site, the Auburn, with 70 units of supportive housing for homeless military veterans.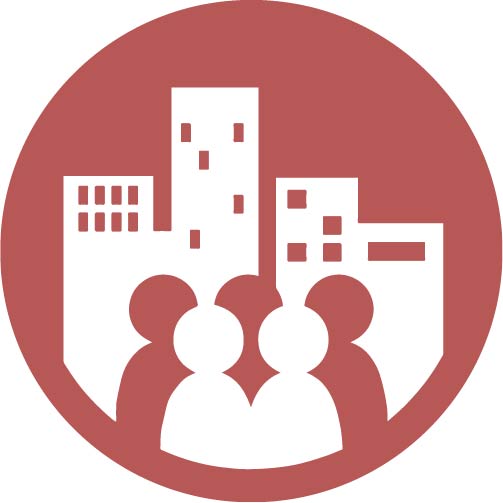 THE MINNA LEE  
ECS opens its thirteenth supportive housing site, The Minna Lee, a 50-unit supportive housing building in the South of Market neighborhood.
BRYANT NAVIGATION CENTER
In December 2018, ECS opens an 84 bed navigation center in the South of Market neighborhood with 20 beds designated for women.
ADULT COORDINATED ENTRY
In November 2018, ECS becomes the lead agency operating San Francisco's Adult Coordinated Entry (ACE) system, the gateway for people experiencing homelessness in the city to be matched with the services they need. 
HEALTHY AGING PROGRAM
In November 2018, ECS launches the Healthy Aging Program to better meet the chronic, high-acuity needs of the growing population of seniors experiencing or at-risk of homelessness. 
WORKFORCE DEVELOPMENT AND SOCIAL ENTERPRISE UPGRADE 
In spring 2019, ECS redesigns its workforce programming to bring CHEFS, Hospitality for All, and Adult Education into an independent program that enhances and expands opportunities for training and employment. As part of this new program, there is a new catering website with a full menu that includes vegetarian, vegan, and gluten-free options: CHEFSKitchenonline.org. 
455 FELL STREET 
ECS partners with Mercy Housing to open its 14th supportive housing site, a new family residence at 455 Fell Street in Hayes Valley with 33 supportive family housing units.