DIGNITY. RESPECT. INTEGRITY. COMPASSION.
Episcopal Community Services (ECS) has provided essential services to homeless San Franciscans since 1982, utilizing a holistic approach that addresses the multiple causes leading to homelessness. We serve more than 7,000 people a year, guided by our mission to help homeless and very low-income people every day and every night obtain the housing, jobs, shelter, and essential services each person needs to prevent and end homelessness.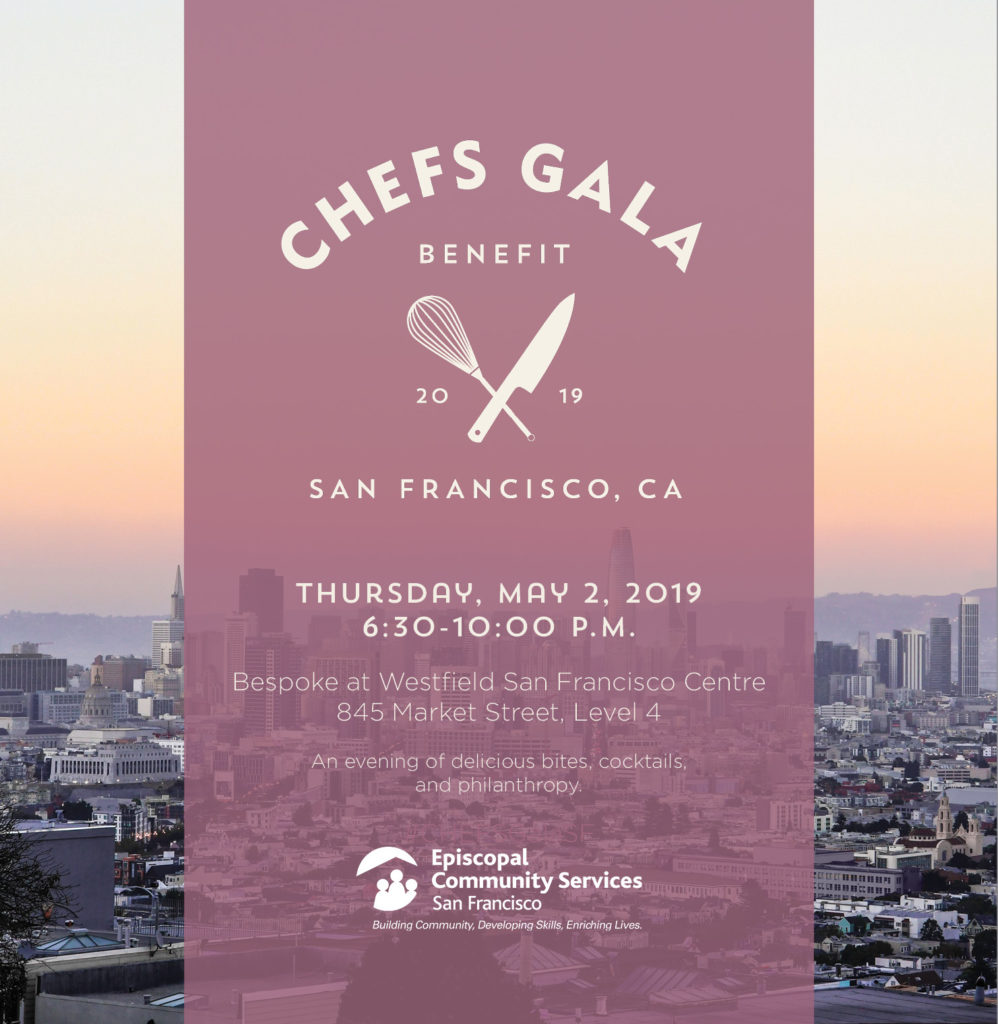 *** PRESS RELEASE*** Join Chef Martin YanAnd "The Foodie Chap" Liam Mayclemat Episcopal Community Services 15th Annual CHEFS Galaon May 2, 2019 Tickets on sale…
Read More
IN NEED OF HELP TODAY?
Call 311 to make a reservation for a 90 day shelter, additional information about services and/or to request assistance from the Homeless Outreach Team. For a one night shelter bed please visit your nearest resource center for assistance.
LOOKING FOR HOUSING?
If you have been assessed by Coordinated Entry for Housing and have questions about your status?
Contact Coordinated Entry at (415) 487-3300 ext. 7000 or email sfaces@ecs-sf.org