NEED HELP TODAY?
Call 311 to make a reservation for a 90-day shelter, get additional information about services and/or request assistance from the Homeless Outreach Team. For a one-night shelter bed, please visit your nearest resource center for assistance.
LOOKING FOR HOUSING?
If you have been assessed by Coordinated Entry for Housing and have questions about your status, contact Coordinated Entry at (415) 487-3300 ext. 7000 or email sfaces@ecs-sf.org.

NEED OVERDOSE PREVENTION RESOURCES?

Please see Overdose Prevention Resources for information regarding harm reduction supplies: mental health and substance use resources; training resources; low-barrier programs; and recovery and sobriety supports. If you are a resident at one of ECS' housing sites or a participant in one of ECS' programs, we invite you to reach out to a staff member for support, referrals or to answer any questions. If you are not an ECS resident or participant, but would like more information about overdose prevention resources, please call us at: (415) 487-3300.
San Francisco's Homeless Resources
If person is injured, violent, or unresponsive, don't wait. Call 911 directly.
San Francisco Resource Centers
Serve as the point of entry to shelters for single adults, coordinating bed assignments throughout the city to maximize the utilization of space. The individual needs to physically go to one of these centers to get a reservation. The reservations fill up quickly and the shelters cannot admit anyone without one.
Mission Neighborhood Resource Center
165 Capp St.
(415) 869-7977
MSC South
525 Fifth St.
(415) 869-7977
UCHS Resource Center
2111 Jennings St..
(415) 671-1100
Glide Walk-in Center
330 Ellis St. #101
(415) 674-6012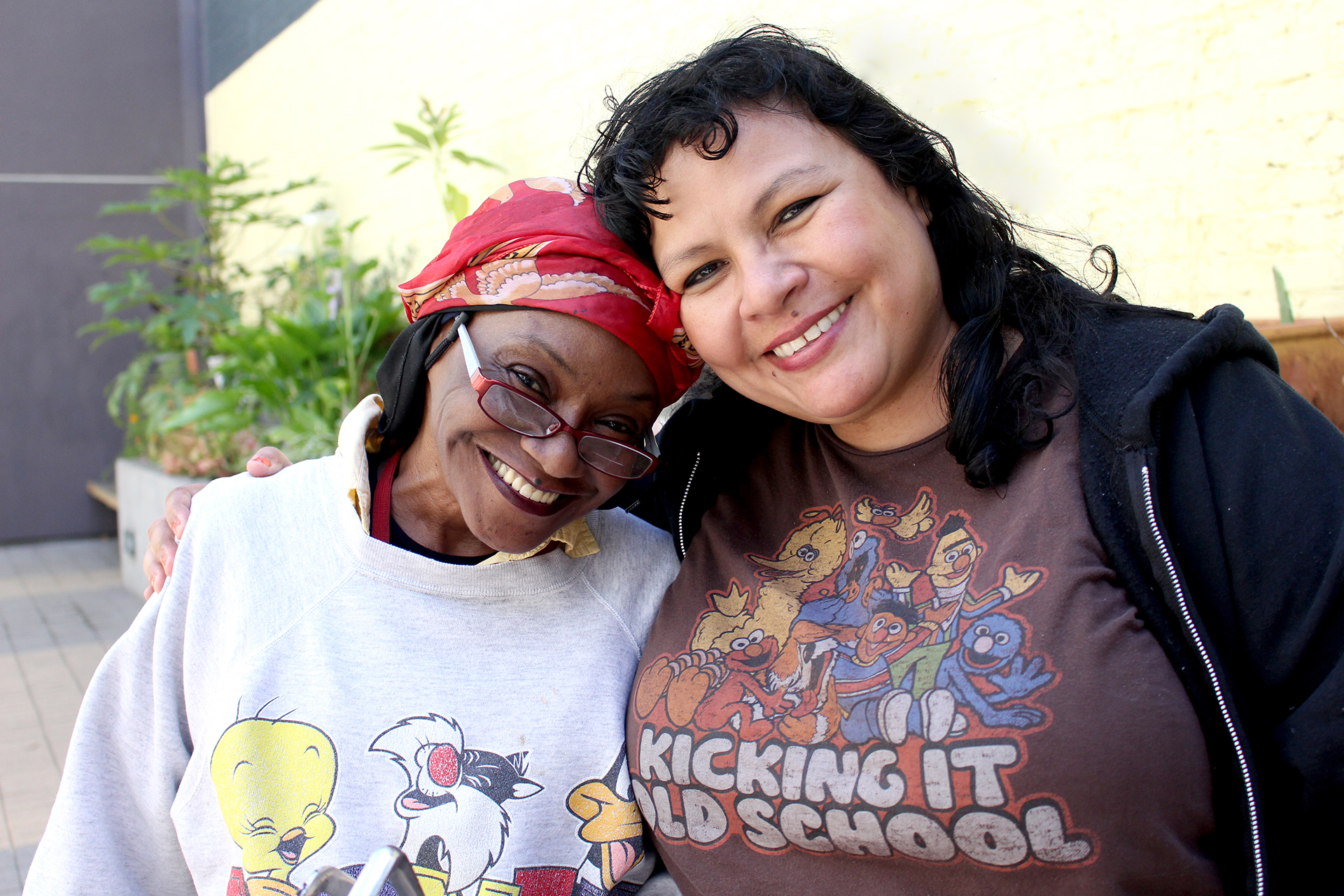 Mon-Fri, 8:30 am - 11:00 pm
Saturdays and holidays, 12 noon to 8 pm
The Mobile Crisis Team will meet with a homeless person, assess his or her condition, and provide linkage to treatment services or hospitalization, as needed.
The point of entry to shelter for homeless families. Counselor will establish eligibility, get information, and schedule an in-person interview, followed by shelter placement.
A hotline cosponsored by the City of San Francisco and the United Way. They make referrals to community service agencies providing support services throughout the Bay Area. Free, confidential, and available 24 hours a day.
Regular gatherings of a multitude of providers, so homeless San Franciscans can schedule a variety of services at the same time.
If you are seeking ADRC services formerly provided by ECS, please consult the list of resource centers on the Department of Human Services website.