Navigation Centers Are a Key Element to Ending Homelessness
By Beth Stokes
Executive Director, Episcopal Community Services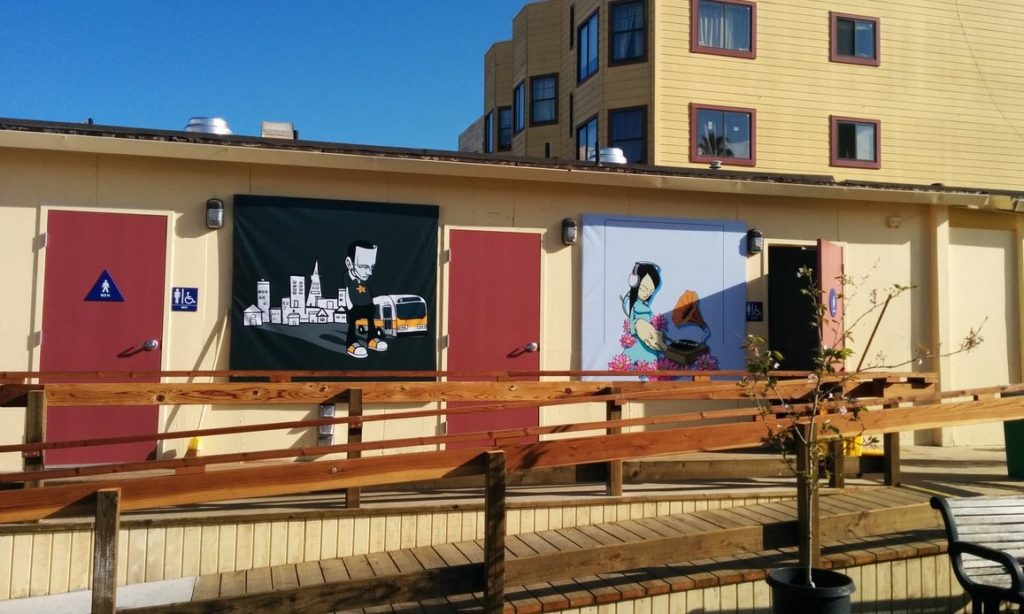 Navigation Centers are a critical tool in the effort to end homelessness in San Francisco. They provide a low-barrier respite from the streets for a highly vulnerable population, in tandem with on-site case management, streamlined access to social services and medical care, and coordinated entry into pathways to permanent housing.
In 2015, Episcopal Community Services of San Francisco (ECS), in partnership with the City of San Francisco, opened the city's first Navigation Center at 1950 Mission St. and currently manages the Central Waterfront and Bryant Navigation Centers. In addition, ECS provided training and support to 5 Keys, which manages the Bayshore Center.
Navigation Centers have shown strong signs of success in helping people exit homelessness, and they are different from traditional shelters in a number of ways. Navigation Centers have few barriers to entry and provide intensive case management to connect people to the unique care and housing solutions they need. They provide community space and welcome people with partners, pets, and possessions. Clients receive personalized support to help address housing barriers such as a lack of personal identity documents, employment opportunities, or histories of eviction.
Navigation Centers represent an effort to provide a higher level of coordinated care in a managed environment, focused on working with our partners to help end chronic homelessness for people with the highest needs.
Navigation Centers provide:
On-site case management
City benefits specialists to assist with enrollment for Cal Fresh and General Assistance
On-site medical clinics
Harm reduction therapy services provided by a licensed clinician
Housing navigation for all – especially those with the highest needs, as assessed by the Coordinated Entry Team
Since the Navigation Center program began over three years ago, it has helped 72% of 1,150 beneficiaries successfully exit homelessness, according to figures from the San Francisco Department of Homelessness and Supportive Housing. More than a dozen other U.S. cities are replicating this highly successful model.
We've also heard support for our existing centers from neighbors like Mike Sizemore, who lives across the street from the Bryant Navigation Center and shared his praise for the center's impact in a video on Youtube. "They make for some of the quietest neighbors," he told the San Francisco Board of Supervisors at a recent hearing. "I have guests over many times a week and they are surprised that it isn't a storage facility for how quiet it is."
Kyle Conroy, who lives near the Central Waterfront Navigation Center in Dogpatch, also voiced his support at the hearing. "The center has been a huge positive for our neighborhood," he said. "I hope that every district in San Francisco gets a Navigation Center. Our unsheltered neighbors deserve shelter."
Centers like these are a key part of the broader effort to drive systemic change and solve problems of homelessness on a larger scale. Supporting them is part of being a good neighbor – to everyone.