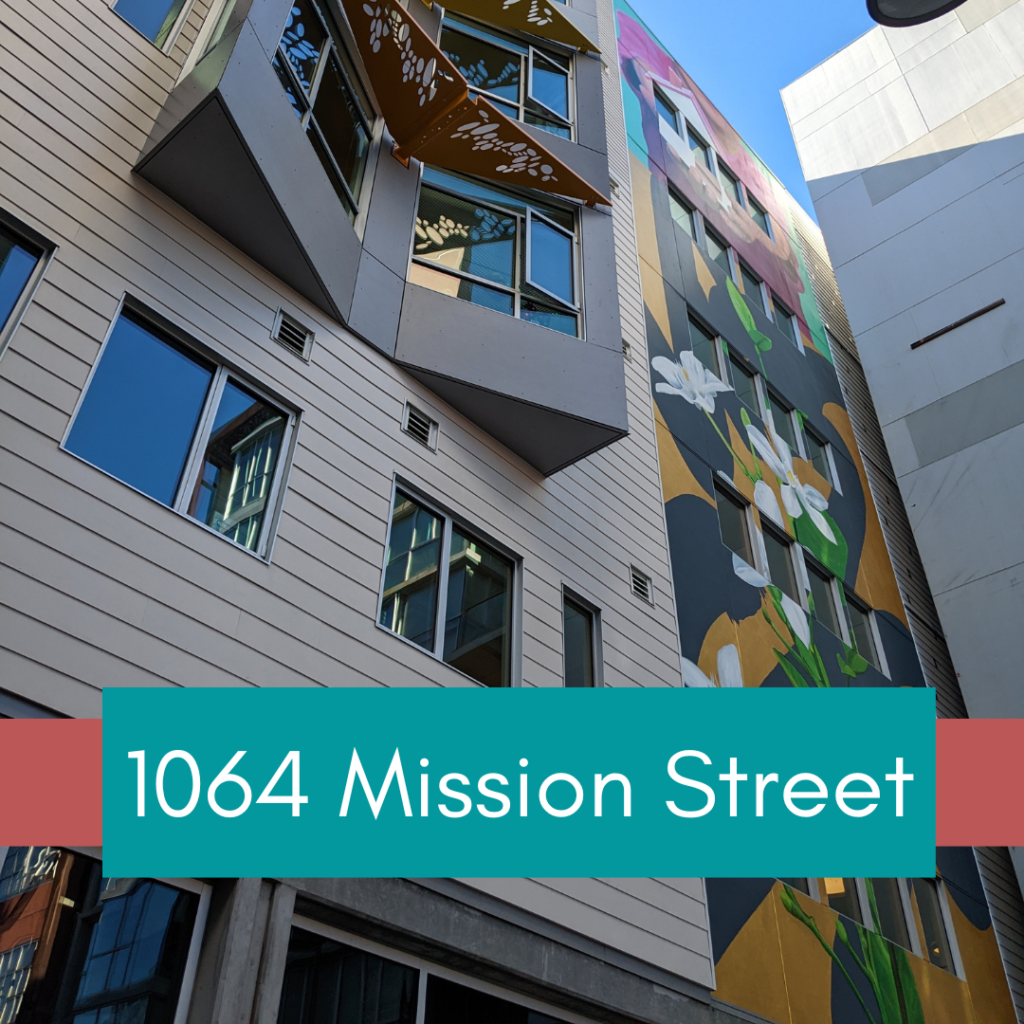 Opened in fall 2022, 1064 Mission Street, combined with its adjacent 1066 Mission Street homes, is San Francisco's largest supportive housing to date. The flagship property was developed by ECS and Mercy Housing California.
For a more detailed overview, please see here.
For answers to common questions about this development, please see here.
Service Provider
Episcopal Community Services
Property Manager
Caritas Property Management
Demographic
Single adults, co-occupants 
Number of ECS-Supported Homes