NEED HELP TODAY?
Call 311 to make a reservation for a 90-day shelter, get additional information about services and/or request assistance from the Homeless Outreach Team. For a one-night shelter bed, please visit your nearest resource center for assistance.
LOOKING FOR HOUSING?
If you have been assessed by Adult Coordinated Entry for housing and have questions about your status, contact us at
(415) 487-3300 x7000 or email sfaces@ecs-sf.org.
Studies show that supportive housing is far more cost-effective than the use of high-end emergency room care, institutionalization, jail, and other ways of treating chronically homeless individuals. It also improves participants' quality of life and helps them to end the vicious cycle of homelessness in their lives.
ECS is San Francisco's largest, most comprehensive provider of services and supportive housing and a leader in San Francisco's plan to create more supportive housing for homeless individuals and families, having built the first new-construction supportive housing facility in the city. Our supportive housing includes on-site social, health, and employment services, particularly important for people with multiple barriers to successful, independent living. At all of the sites, we offer case management, mental health services, job counseling and access to adult educational and vocational services.
ECS-Owned Housing Properties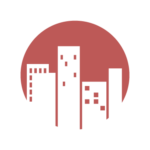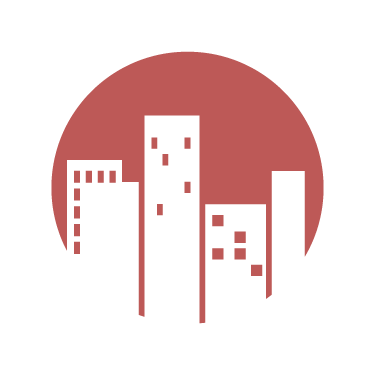 Bishop Swing Community House
Opened in 2009, and named for Bishop William E. Swing, who initiated ECS's response to homelessness 30 years ago, ECS-owned Bishop Swing Community House (275 10thSt.) is an 88,000 square foot development housing 134 formerly homeless men and women. Each studio unit is accessible or adaptable for persons with disabilities and includes a kitchenette and full bath. ECS's dedicated team of case managers and clinicians affords Bishop Swing residents the support they need to retain their housing in a warm community environment, allowing them to sustain increasingly healthy and independent lives.
Bishop Swing Community House is recognized as a LEED Silver building. In the United States and in a number of other countries around the world, LEED certification is the recognized standard for measuring building sustainability. Achieving LEED certification validates that a building project is truly "green."
Canon Barcus Community House
ECS's second new construction project, the award-winning, ECS owned, Canon Barcus Community House (670 Natoma St.) opened in March 2002 to provide permanent housing to homeless, very low-income families, many of whom are living with special needs, such as mental illness, physical disabilities and substance use.
The five-story, 48-unit building includes: four one-bedroom flats; twelve two-bedroom flats and townhouses; twenty-seven three-bedroom flats and townhouses; and five four-bedroom townhouses.
Tenants can participate in a variety of services, including a Teen program;; employment services; and ongoing case management support.

Canon Kip Community House
Canon Kip Community House (705 Natoma St.), is the first new construction, supportive housing property in San Francisco.  Designed for disabled and chronically homeless adults, the property opened in 1994, in the South of Market neighborhood. Today, Canon Kip continues to house formerly homeless individuals in 103 SRO and Studio units.  The property will complete a tax credit resyndication in 2018, which includes a $12.5M occupied rehab.  Canon Kip is also home to the Canon Kip Senior Center.

ECS Master Lease Properties 
Under 'Care Not Cash', the Department of Human Services, in partnership with several non-profit organizations, has leased 794 units of supportive housing for single adults through the SRO Housing Program. This housing is located predominantly in single room occupancy (SRO) hotels that have been renovated to meet the needs of our clients. Under the SRO Housing Program, HSH enters into a contract with a non-profit organization to provide the property management and client supportive services. Clients who are placed in the SRO Housing Program sign an individual lease and are required to use a portion of their cash assistance to pay rent. The units under the SRO Program are considered permanent housing and clients have full tenants' rights.
The following core principles are guiding the Department's implementation of Care Not Cash:
1. People are better served in shelter/housing than on the streets.
2. Services should be tailored to meet individuals' needs.
3. Length of time in shelters should be minimized.
4. Affordable housing options should be expanded"
The Alder
Opened in 2006, The Alder (175 Sixth Street) provides 116 supportive housing units.
The Crosby
Opened in 2006, The Crosby (516 O'Farrell Street) provides permanent supportive housing for 124 units.
The Elm
Located in the Tenderloin, The Elm (364 Eddy Street) opened in 2004 as one of the first supportive housing sites developed from the Housing First Program. The Elm has 80 units and is a model in the City's portfolio of housing sites developed through this program.
The Henry
ECS's master-lease of The Henry (106 Sixth Street) commenced in November 2015. There are 121 units available for formerly homeless, single adults.
The Hillsdale
Opened in 2005, The Hillsdale (51 Sixth Street) provides permanent supportive housing to 84 residents. The Hillsdale is located along the Sixth Street corridor, and is part of the revitalization of that area.
The Mentone
The Mentone (387 Ellis Street,) a supportive housing site with 68 supportive housing units. Master leasedin 2004 as part of the Housing First Program.
.
The Auburn
Opened in 2017,  the Auburn offers 70 units of supportive housing  for military veterans with lived experience of homelessness via a contract with HSH (seperate from Care Not Cash program). Property management provided by DISH.
The funding for The Auburn is greatly helped by VASH vouchers subsidies for formerly homeless veterans through the Veterans Administration.
ECS Services-Only Properties
1180 4th Street
In 2014, 1180 4th Street, which is owned and operated by Mercy Housing, opened with ECS providing supportive housing services to 50 of 149 housing units for formerly-homeless families.
The Minna Lee
Opened in 2018, The Minna Lee is a 50-unit supportive housing building. ECS providing supportive housing services and building management is provided by DISH.
The Rose
Located South of Market on the Sixth Street corridor, the Rose  (125 6th St) offers 75 units of supportive housing. At the Rose, ECS providing supportive housing services, with building management is provided by Mercy Housing.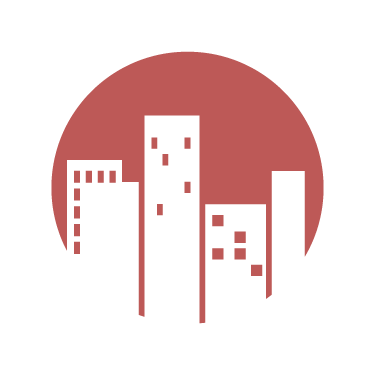 To become eligible for supportive housing, individuals and families must be assessed through Coordinated Entry. Current Access Points for assessments:
Single Adults:  learn more HERE.
ECS: 123 10th Street

ECS: 2111 Jennings Street @ Van Dyke (United Council)

sfaces@ecs-sf.org or (415) 487-3300 ext.7000
Families:
Compass Family Services: 37 Grove St  (415) 644-0504

Catholic Charities: 1641 LaSalle Avenue  (415) 430-6320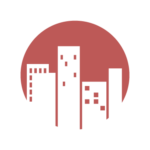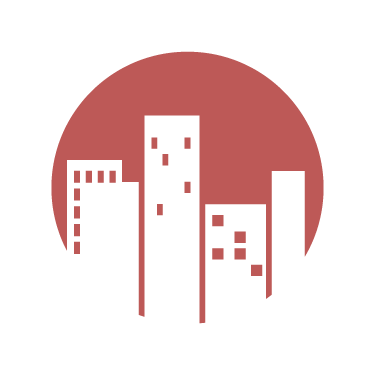 Aging and Disability Resource Centers
The Aging and Disability Resource Centers (ADRC) are centralized sources for free information and assistance on issues affecting seniors and people with disabilities.