San Francisco's New Chief of Homelessness on How to Spend $1 Billion and Get People Housed Quickly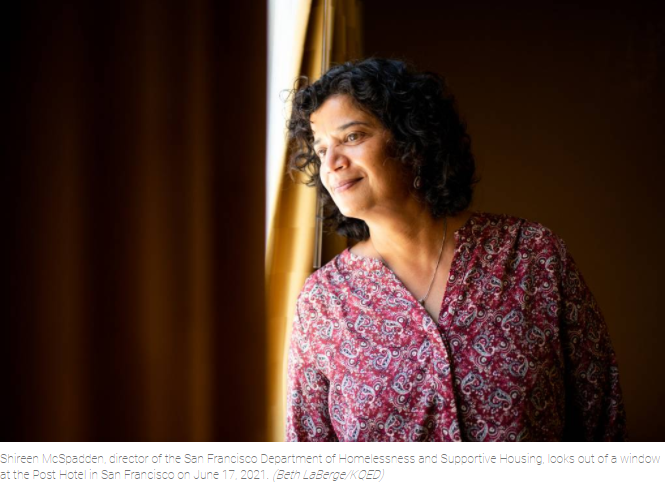 Shireen McSpadden took the helm last month as the director of San Francisco's Department of Homelessness and Supportive Housing. McSpadden is coming to the department at a pivotal time. At last count, the city had more than 8,000 people experiencing homelessness, and experts have predicted that number could grow as a result of pandemic-related job losses.
She's overseeing a department with a budget that's grown more than 60% to nearly $672 million. The dramatic increase is a result of newly released funding from Proposition C, a tax on corporate revenues that voters approved in 2018, to fund new housing and services for people experiencing homelessness.
The former executive director of the Department of Disability and Aging Services, McSpadden takes over from Abigail Stewart-Kahn, who served as interim director of the department during the pandemic after former Director Jeff Kositsky stepped down.
On Thursday, McSpadden toured one of San Francisco's newest permanent supportive housing sites, the Post Hotel, operated by Episcopal Community Services and Caritas Management Corporation. The converted hotel will provide housing for 89 adults and couples, including 18 existing tenants. Residents will pay no more than 30% of their income toward rent.
Read the full article on KQED here