One Way to Get People Off the Streets: Buy Hotels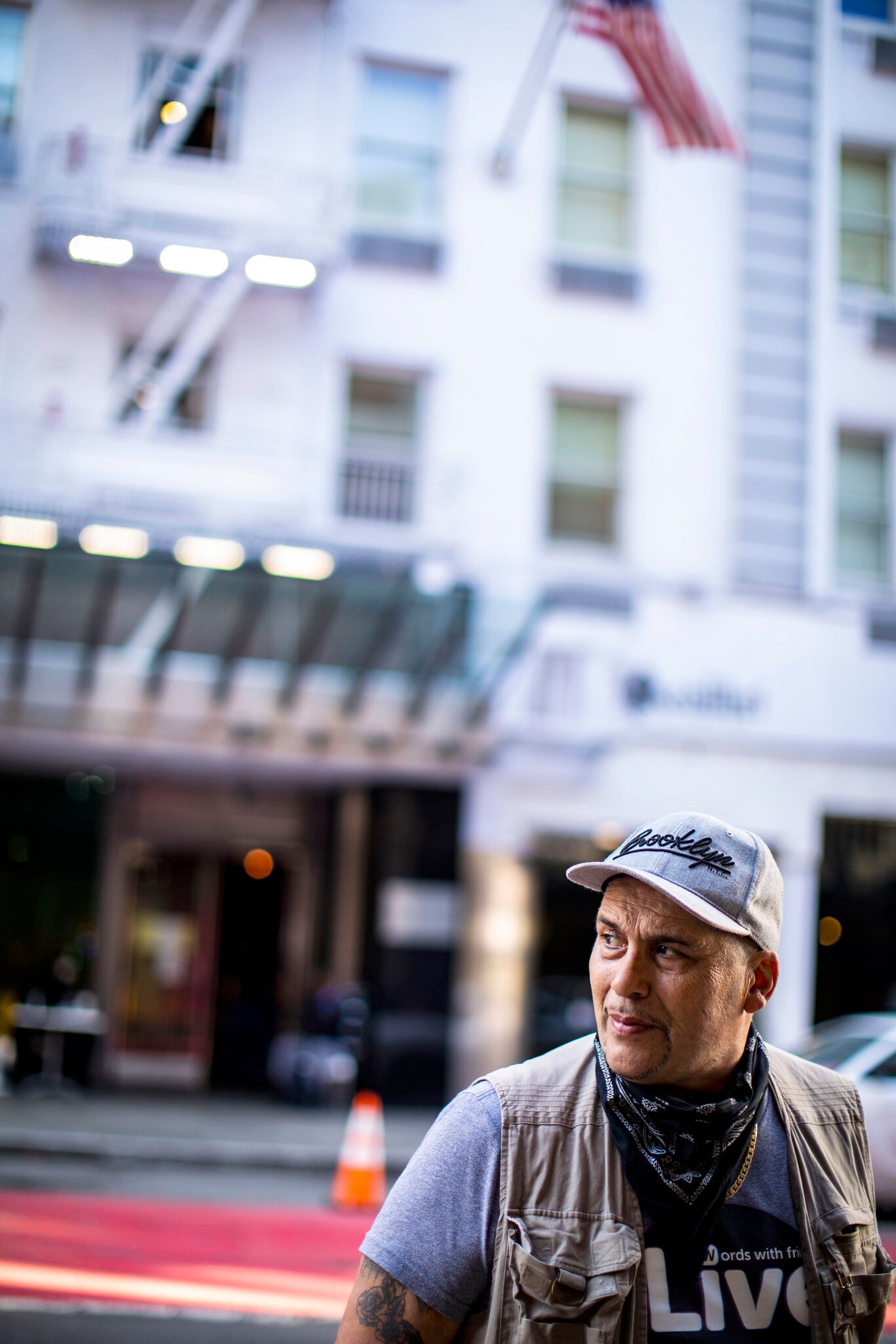 For homeless people, a place to live is life changing to a degree that almost no other intervention can provide.
SAN FRANCISCO — The inside of the van was lined with plastic. The driver was masked and ready to go. There was a seat for just one passenger.
Gregory Sanchez eyed the setup warily. Mr. Sanchez was 64 and homeless, and the van was there to ferry him from a sidewalk tent to a room where he could shelter from the pandemic. It was good news, blessed news, he said. It was also a little creepy.
Mr. Sanchez didn't know where he was going, and the sheets of foggy plastic, which coated the seats and windows to prevent the spread of disease, made it impossible to see out the window. Riding away from his longtime home in San Francisco's Mission District, he cycled through dark possibilities — "It felt like I was in one of those movies where they take you to an army base or something" — before the door opened in front of a boutique hotel. He stepped down from the van and walked to a curved granite reception desk where he set a bin of clothes on a luggage cart.
"I go like, 'Is this real? Can this be real?'" he said. "And they take me to the room, and the room is beautiful."
Read the full article in the New York Times here.