2019 Revenue and Expenses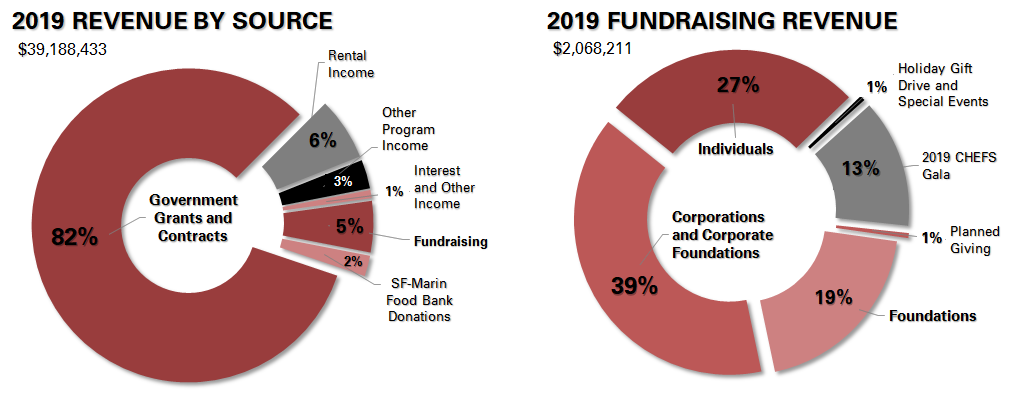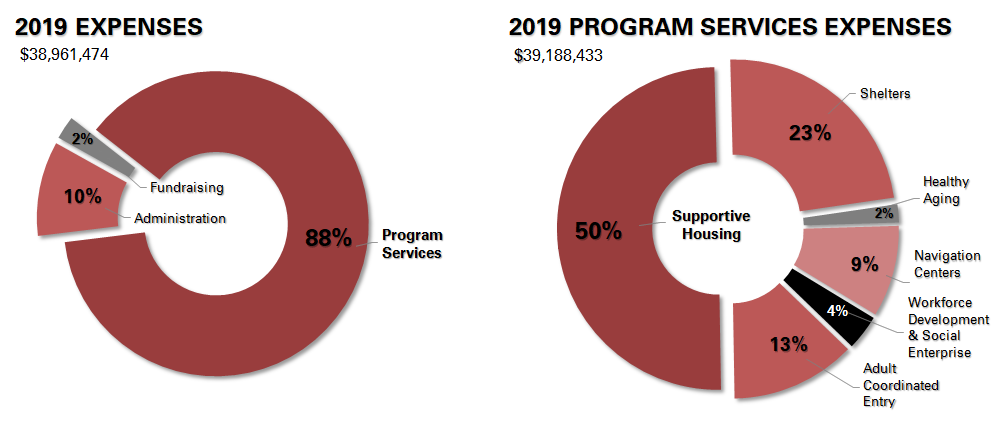 Figures are taken from FY2019 (July 1, 2018-June 30, 2019) audited financial statements and include in-kind revenue and expenses.
The documents below provide details on our carefully managed financial status. Episcopal Community Services is an independent 501(c)(3) non-profit organization with its own IRS Form 990 and audited financial statements.
Audited financial statement (Fiscal year ending June 30, 2019)