ECS Services Continue During the COVID-19 Outbreak
Dear ECS Community,
All of us at ECS hope that you and your loved ones are safe and healthy. I am reaching out to you to share an update on the ways in which Episcopal Community Services (ECS) has responded to the COVID-19 outbreak in our community, and ask for your valued support during these unprecedented times.
ECS is on the frontlines of responding to two public health crises, which are occurring simultaneously in our community: the humanitarian crisis of homelessness in San Francisco, and the outbreak of the coronavirus (COVID-19). As the backbone of San Francisco's Homeless Response System, ECS is committed to providing critically needed shelter, supportive housing, Adult Coordinated Entry, and meal programs to our city's most vulnerable and at-risk residents during this pandemic. We are also doing everything in our power to responsibly minimize the impact and spread of the virus by prioritizing the health and safety of the people we serve, as well as our staff.
We ask for your financial support, so that we have the resources we need to provide essential services to the members of our community who are most at-risk during this crisis.

Shelters and Navigation Centers
During this period of shelter-in-place, Next Door Shelter, Sanctuary Shelter, Bryant Street Navigation Center, and Central Waterfront Navigation Center (cumulatively serving approximately 700 people experiencing homelessness) remain open 24/7 and are fully operational. Each site has personal protective equipment such as masks, gloves, sanitizer, and other supplies available for guests and staff. We have expanded janitorial and cleaning services to minimize the spread of the virus. To keep our guests and community safe and healthy, we have added a lunchtime meal at Next Door and Sanctuary Shelters, so guests do not need to leave to access food. We have staggered meal times to allow for more space between guests while dining. Navigation Centers continue to have prepared meals available throughout the day. In order to increase city-wide shelter capacity, in cooperation with Department of Homelessness and Supportive Housing (HSH), ECS is extending the Interfaith Winter Shelter at Canon Kip Senior Shelter until April 30th.

Permanent Supportive Housing
ECS continues to provide permanent supportive housing to 1,500 people formerly experiencing homelessness, including families, seniors, and veterans. Residents are being fully supported by onsite staff. Janitorial services have been increased at all housing sites, and programmatic changes have been made to protect residents and staff during this viral outbreak. Case management services are available to support all residents by phone. For residents who may be experiencing food insecurity, ECS staff is distributing bagged groceries door-to-door. Residents who live in Single Room Occupancy buildings receive dinner weekly from Pica Pica Arepa Kitchen restaurant, which is generously donating thousands of meals to our residents during shelter-in-place.

Adult Coordinated Entry
Adult Coordinated Entry Housing Navigation and Problem Solving services continue. We are conducting Housing Assessments remotely, as well as at our Access Points, to ensure that persons experiencing homelessness will not have their path toward finding a solution to homelessness interrupted by the COVID-19 pandemic.

Behavioral Health
The need for mental health services only increases in the midst of this crisis, and our Behavioral Health staff remain dedicated to providing therapy to guests in shelters by teletherapy.

Healthy Aging
While the Canon Kip Senior Center has temporarily suspended social activities for seniors, we continue to provide meals daily. These meals continue to be tailored to the seniors' dietary needs and are distributed as individually packaged meals. We provide case management services by phone, particularly to support those seniors who may be experiencing social isolation at this time.

Workforce Development
The Adult Education Center and CHEFS culinary training program are conducting coursework remotely, as appropriate. The students continue to receive case management services via phone.

Staff Health and Safety
ECS places the utmost priority on the health and well-being of our employees and their loved ones. We have developed generous agency-wide practices and leave policies that allow staff and their families the flexibility they require during this time to care for a family member who may become ill or a child who may be home due to school closures.

Constantly Shifting Environment
We ask that you give generously, so that ECS not only has the financial resources needed to provide essential services to our neighbors experiencing homelessness, but also keep them as safe as possible during this pandemic. Please donate now. We are deeply grateful for your support and partnership during this challenging time and please take the very best care of yourselves.

With gratitude,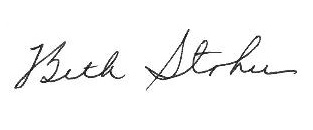 Beth Stokes
Executive Director
---
Please make a donation today, to ensure that ECS has the resources we need to support our unhoused neighbors during this unprecedented time.